Bath City Language Coaching provides the right English Language course for you.
Business English

Business English and Professional English are important skills to master in today's global market. Whether you work in human resources or logistics, management or sales, education or medicine, retail or hospitality, Bath City Language Coaching will provide a bespoke and professional Business English Language course for your needs.
Need help with writing emails, dealing with clients on the telephone, or communicating face-to-face in English? Bath City Language Coaching can provide you with the professional Business English Language skills to work effectively in any situation.
If you are looking to change jobs, I can help with interview techniques to ensure you are using the most of your English Language skills to get that top position.
As more businesses are moving to a working-from-home schedule, many professionals are finding interaction with colleagues and business partners increasingly difficult. Bath City Language Coaching will help you make those Zoom business meetings, where English Language skills are required, a lot easier to deal with.
It is not only business people who need my help. My clients include CEOs, logistics managers, salespersons, sole-traders, taxi drivers and restaurant staff. Whatever your occupation, Bath City Language Coaching has the language course for you.
I can work with you and your staff in groups or 1-to-1 at your place of work, at my residence, or online. You will not find a better Business English course in Bath or anywhere else.
Exam English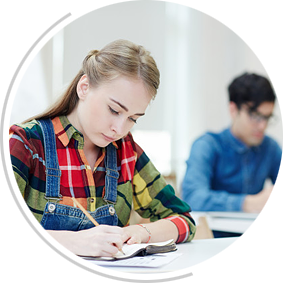 Exam English can be daunting for many students. Bath City Language Coaching takes away the fear of exams and shows students how to tackle them in a calm and professional manner.
You may be looking for a teacher to help your children pass Entrance Exams for English schools, such as the 11-Plus. Or your child may need help getting up to GCSE level. I have experience in teaching Exam English at many levels.
If you are planning to go to a British university, you will probably need an IELTS qualification. Bath City Language Coaching can help you reach the level you require. Many of my students have gone on to study at British universities and universities abroad where lectures are delivered in English.
Many institutions require an FCE, a PET, or a CAE qualification. I have lots of experience delivering these courses to teenagers and younger children.
Whatever Exam English Language course you are looking for, I can provide it.
I am currently assisting some clients with their university applications and interviews, essays, presentations, and dissertations.
Conversation English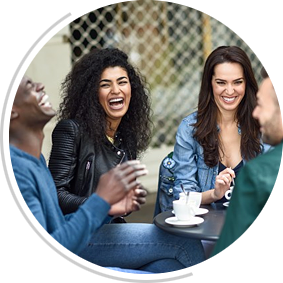 Conversation English is not as easy or as difficult as it sounds. Learners often worry about their vocabulary and pronunciation, listening to connected speech, and feeling shy in front of native speakers.
Are you simply looking to improve your speaking and listening skills? You might be planning on visiting the UK and want to be able to order in a restaurant or navigate the Tube.
Perhaps you just want to be able to understand English language films, streaming sites, or songs?
Bath City Language Coaching will provide you with the necessary vocabulary, grammar, and comprehension skills to help you communicate in any situation and enjoy the delights of the English Language.
I use authentic materials that you are likely to encounter in English-speaking countries, and ensure that everything I use is relevant to the client's needs. You will not find a better English language course in Bath or anywhere else.
If you decide to book a lesson…

A 60-minute lesson with Bath City Language Coaching ranges from £30 – £45. However, discounts are available for longer courses if you book in advance.
with your requirements and we can work something out.