Welcome to Bath City Language Coaching.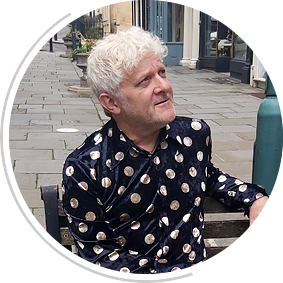 Who am I?
My name is Simon. I own the best online English Language School in Bath, Bath City Language Coaching.

I have a BEd (Hons) in Primary Teaching and a DELTA in English as a Foreign Language. I have been teaching English Language skills since 1997. I have taught in Austria, Croatia, Germany, Hungary, Italy, Russia, Slovakia, and the UK. If you want to know more about my personal life, you will have to book a lesson.

Click on courses to see what I offer.
What do I do?
Teaching English as a Foreign Language online and face-to-face, I am based in the beautiful city of Bath – a very popular tourist destination in the West of England, 90 minutes from London.
Who do I teach?
My English Language clients range from children as young as 7 to adults who are retired, plus everyone in between. Click on courses to see what I offer.
When do I teach?
I am very flexible with my hours, so you can be sure there is a time that is suitable for you.
How do I teach?
Each English Language course or lesson is tailored to your specific needs. We discuss beforehand what you want to focus on, and I base my sessions around exactly what you ask for. I use Zoom, Skype, or Microsoft Teams to make sure your individualized English lesson is an interesting, interactive, and immersive experience. You will be learning from a variety of new and stimulating resources to make the lessons relevant to you. Therefore, I guarantee that your lessons will be far superior to the standardized sessions you would get in a classroom at an English Language school.
So, have a look at the reviews from my past and present students and then book a lesson with Bath City Language Coaching – the best English Language school in Bath, possibly the best in the UK…
What else do I do?
Drawing on my creative writing skills, I write short stories for children, teenagers, and young adults who are learning English as a Foreign Language. As well as original stories, I have co-written Students' English Language Books and Teachers' Resource Books for a variety of English as a Foreign Language publishers around the world.
These fiction and non-fiction works have been used in schools and homes in Spain, Turkey, Kazakhstan, China, and the UK. My acting abilities have also been put to the test in a series of humorous educational videos for the Italian EFL market.